News and Qitsibi
It's pretty quiet these days, after all the major announcements the past week, but I thought I'd post a bunch of minor stuff in here anyway...
The team is having some well-deserved rest until the 23rd, when they'll travel all the way to Vladivostok.
This will mark the start of a 9 days road trip back from the Primorsky, playing in order : Admiral Vladivostok, Amur Khabarovsk, Metallurg Novokuznetsk 2 times and finally Sibir Novosibirsk.
Pretty heavy calendar if you ask me, but after that, the olympic break will allow the boys to catch their breath a little...
After the break, only 3 games left in the first round, and last of the season for the team sadly, including one in Kazan, and two at home against Vityaz and Dynamo Minsk.
Whatever, time for analysis will come later, but here's an interesting link to a website calculating Play-offs chances for all KHL team.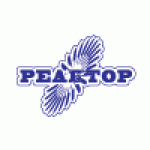 Moreover, just a quick note to give infos about MHL's team Reaktor, Neftekhimik affiliate minor team, who's having a better season than its big brother, with a recent 4 games winning streak.
Check them out
HERE
too, if you wanna support...
For people interested, I'v been trying to run a little subreddit on
www.reddit.com
, check it out
HERE
.
For people who don't know what the hell Reddit is, well, too bad, it's far to complicated to explain :P (some weird website to chat and post about anything, more or less)
Anyway, you can become a follower, post stuff and I'm hoping to use it as a forum, if enough people can gather there, that would be awesome !